SAUNA WORLD
Sweat healthy and enjoyable at the Achensee
Going to the sauna is much more than just wellness. A sauna session strengthens the blood circulation, the circulation and is simply good for body and soul. A sauna session strengthens the immune system and is therefore perfect, especially in the cold months, to strengthen one's immune system.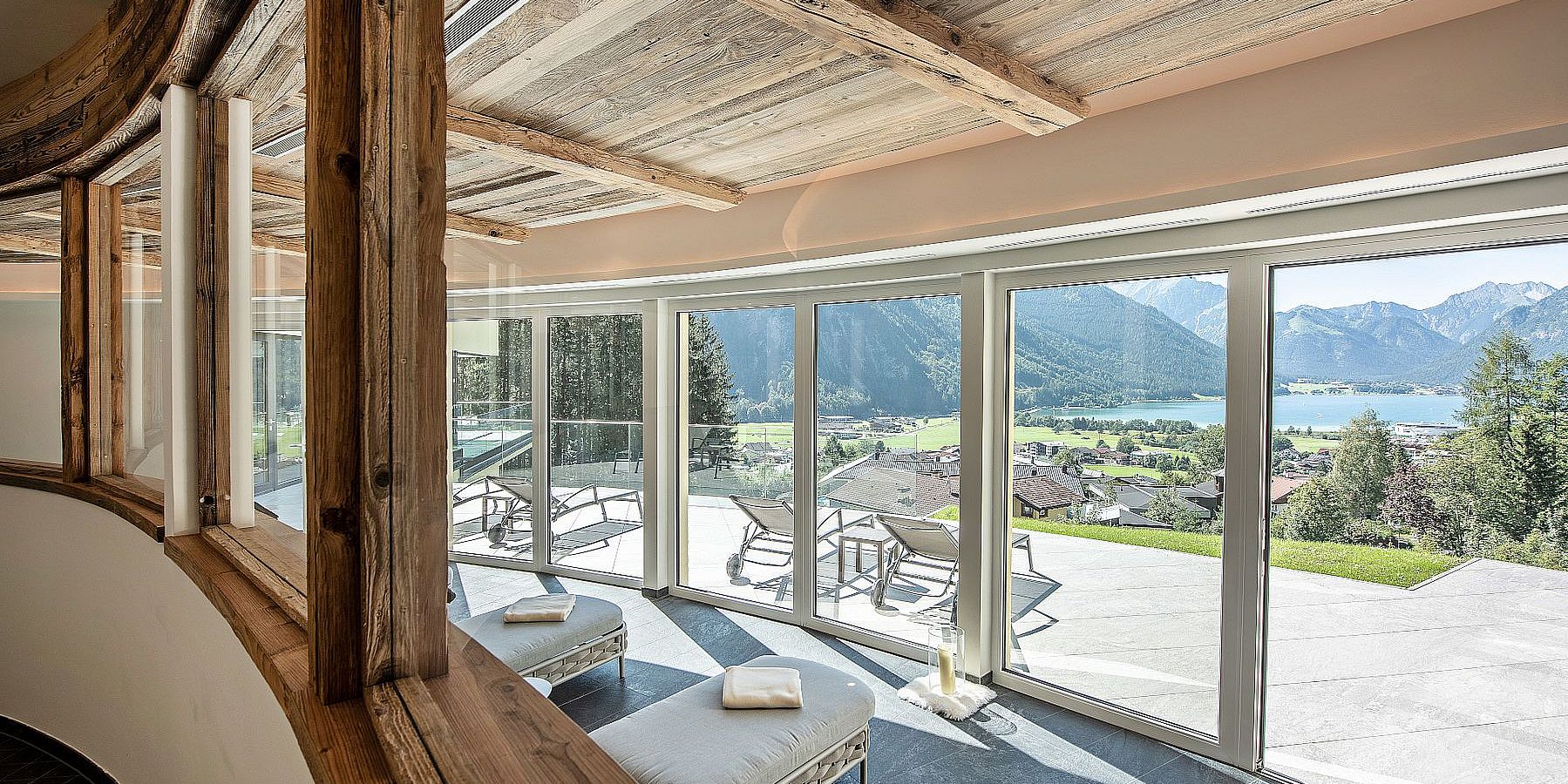 Rest and relax
In our relaxation rooms
In our two relaxation rooms, RUHEZEIT and BERZGEIT, with cozy loungers and our Alpenblick feel-good blankets, you will truly find peace and relaxation. The magnificent view above the mountains and Lake Achensee will make you feel even more at home.