OUTDOOR POOL
Sun, water, joie de vivre
The water of the outdoor pool shines turquoise blue in the sun. The loungers and the pavilion are in the right pool position, right next to the edge of the forest. In summer, the outdoor pool offers complete relaxation in the middle of nature. For water lovers as well as sun worshippers, this outdoor area is the perfect place to find relaxation.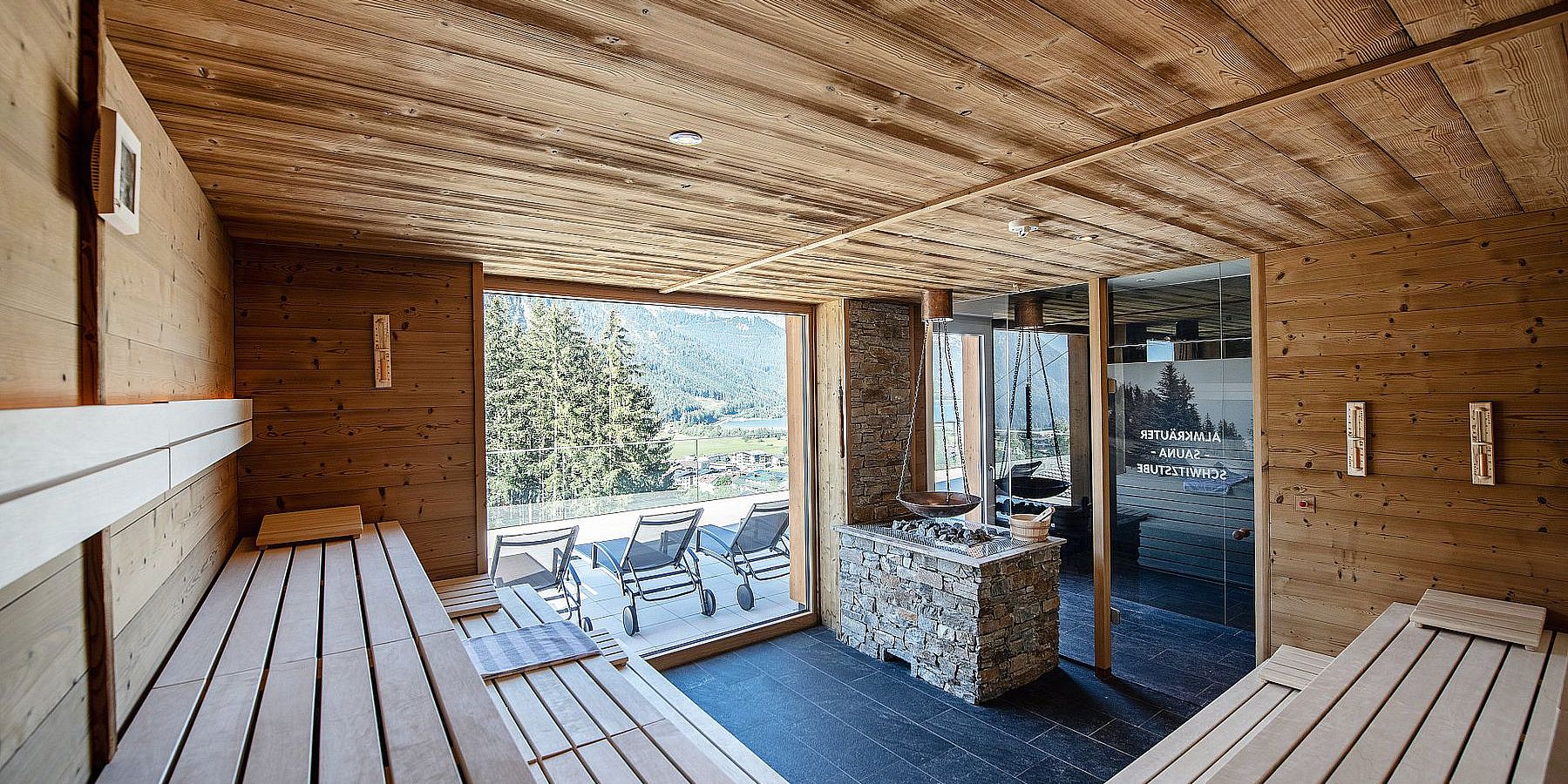 Our tip:
Explore our sauna world
Going to the sauna is much more than just wellness. A sauna session strengthens blood circulation and circulation and is simply good for body and soul.