Our motto
On the track of nature
Under this motto we try to source as many products as possible from regional suppliers. From cheese to salad to meat. In addition, many herbs are grown in our own herb and vegetable garden. Even the floral decorations at the table are picked directly from the garden during the spring and summer months.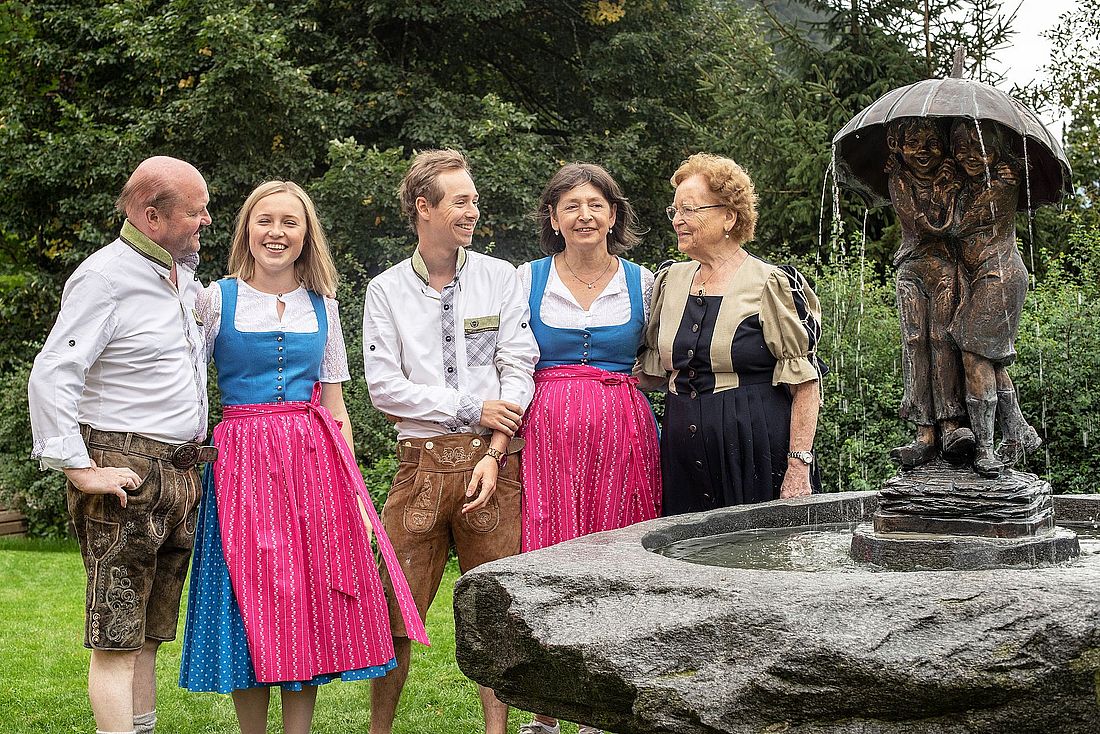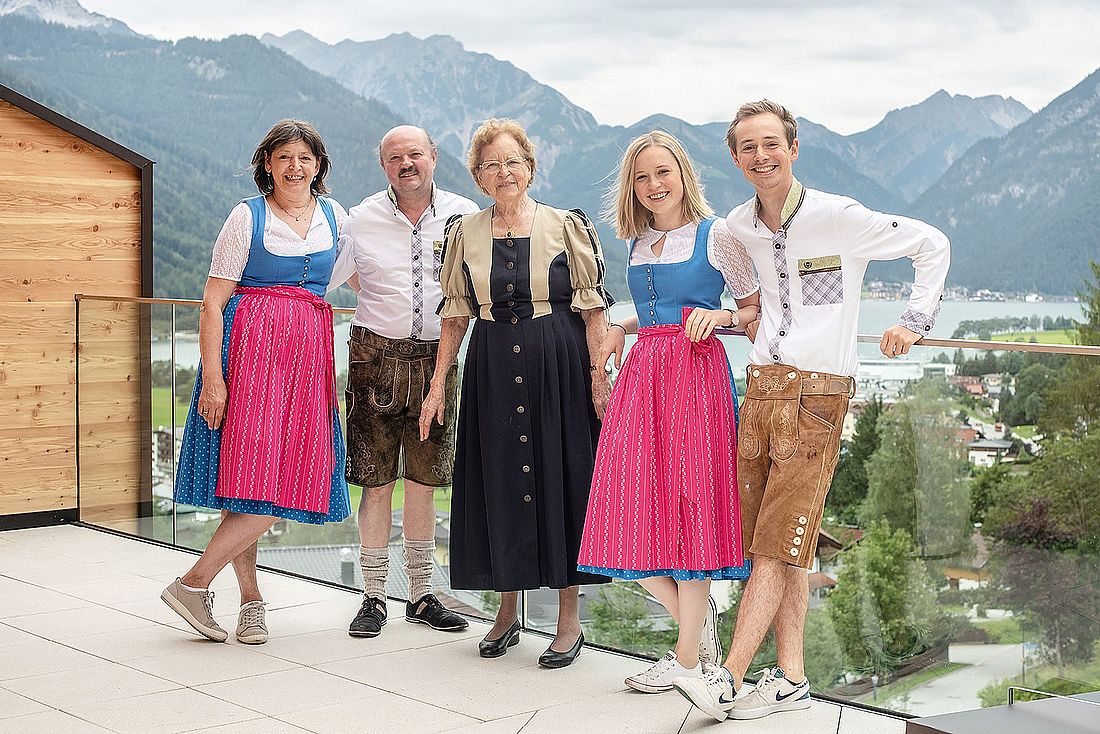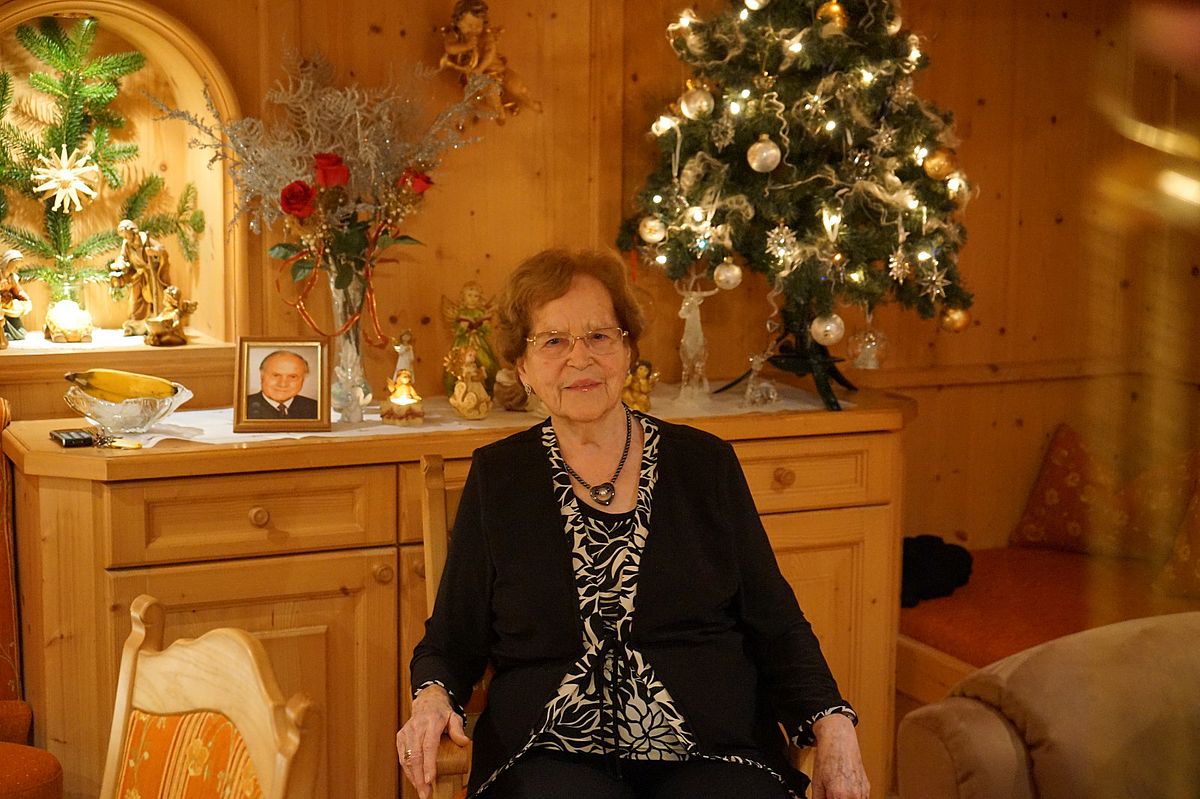 Our grandma Frieda is the good soul of the house. Together with her husband Sepp she built the hotel in the 1960-ies and managed it with much love.
Today you can find Frieda in the hotel washing glasses, folding towels or in the garden. She is a passionate card player and loves to be around people.
Hubert and Elisabeth are an excellent team. You can find them in the hotel from early in the morning until late in the evening.
Lisi prepares breakfast for the guests early in the morning. Hubi is always at your disposal at the "egg frying front" and responds to your individual wishes.
Together with their son Michael they serve our 5-course-menu for dinner and later you see them at the house bar. The two have been inseparable for 25 years and are always there for our guests with a lot of heart and soul. In their free time they like to go for walks and enjoy the nature around the Achensee.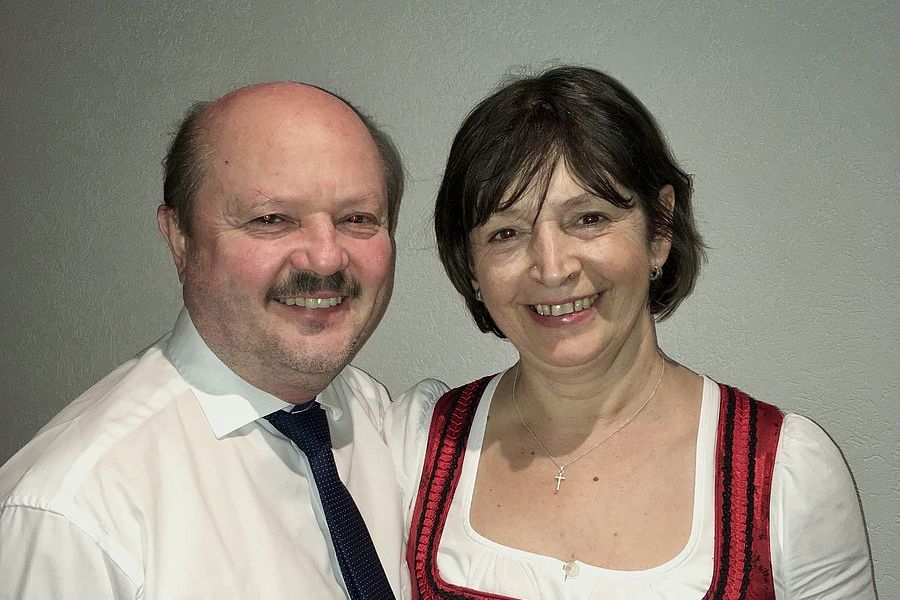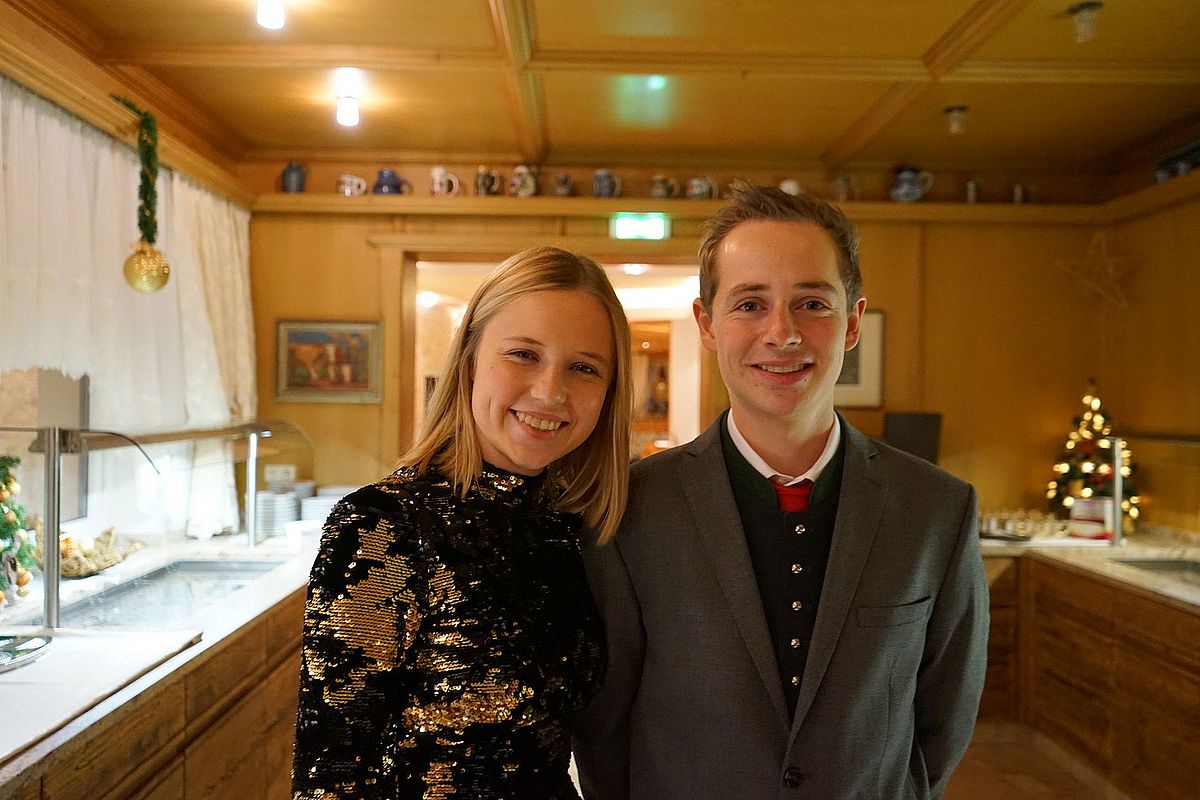 The youngest generation is also already involved in the family-business.
Stefanie has been working at the hotel since 2015 and can usually be found at the reception or in the back office. She takes care of reservations, bookkeeping and always has a good excursion or hike tip for our guests. From time to time she also helps out in the kitchen and in the service. Her great passion, however, is the herb & vegetable garden.
Michael has been working in the service since 2018 and lovingly takes care of the culinary wishes of our guests. Since 2020, he has successfully completed the Sommelier Austria and can therefore recommend the perfect wine to each guest. His cocktail creations are also a true recommendation. In his free time he plays soccer and enjoys skiing.